Allmag Marina
Yacht charter from  Allmag, Sweden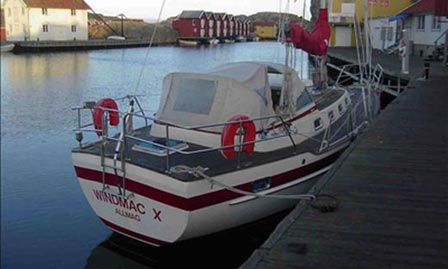 N: 58° 13′ 06″ E: 11° 50′ 26″
North of Gothenburg on the island Orust in the beautiful Swedish archipelago you will find the small harbour Allmag. The beautiful fjord with islands spread out gives you the possibility to sail wherever the wind blows.
Driving directions in car:
Take the E6 from Gothenburg towards Stenungsund. Across the island Tjörn to the island Orust towards Svanesund, Stillingsön. Approximately 3 km after Stillingsön secondary road (dirt road) to the small private harbour.
Arriving on train:
In Gothenburg – take the train heading for Uddevalla and get of in Ljungskile. Here the owner will pick you up in the boat.
Distance from Gothenburg: 60 km
links:
weather
Hire boat:
view boats in Allmag