Egå Marina
Yacht Charter from Egå Marina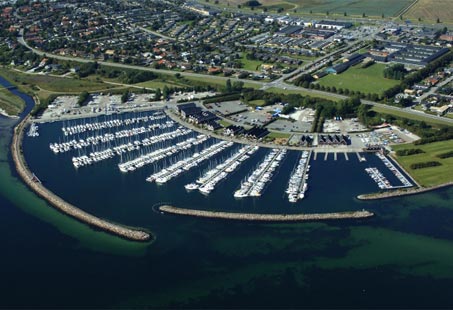 N: 56° 12′ 34″ E: 10° 17′ 13″
Egå Marina is a modern and family- friendly marina close to Århus. The marina is fitted with all modern facilities including toilets and showers, washing machines, fuel station, sailing equipment shop, kiosk, restaurant, cafeteria and free wireless Internet connection.
Buses to Aarhus and Djursland stops close to the marina. The bus ride to the centre of Århus takes about 20 minutes.
Driving directions:
From E45: follow the signs to Århus Centrum turn right on Kystvejen, Skovvejen and continue on Grenåvejen 5 km. Turn right on Egå Havvej to the Marina.
Distance from the Aarhus airport: 33 km
Distance from Aarhus: ca 10 km
links:
weather | website | marinas.com
Hire boat::
view boats in Egå
Provisioning
In the marina you will find "Havnehøker" where you can get the most needed supplies as bread, newspapers etc. but not far from the marina you will find 1 or 2 supermarkets.